Barometer
A completely open-access library, that does not impose any kind of prior registration on those who wish to use its services, the Public Information Library has no other means to get to know its users than that of the public survey and sociological investigation…
The Studies and Research Service (SER) guides the preparation, implementation and processing of library attendance statistics in general, which have been conducted at regular intervals since 1977.
The last survey dates back to 2015 – see the infographics opposite, or presentation by Christophe Evans.

Read also : more details on the genealogy and methodology of visitor surveys..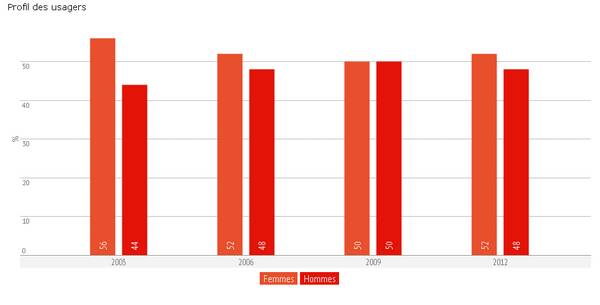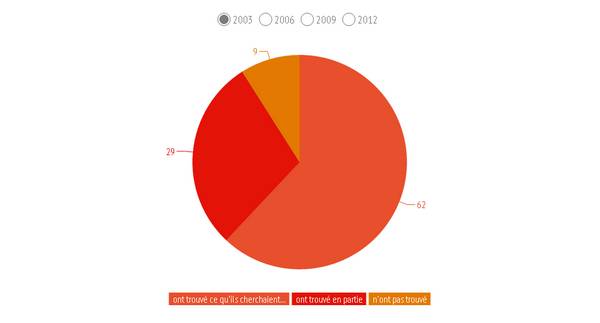 With this infographic, discover the profile of visitors to the Public Information Library: age, gender, academic level, place of residence…
Cette infographie This infographic enables us to know the habits of visitors to the Bpi: whether they come alone, accompanied, daily or occasionally…
Visitor surveys enable us to know what visitors do at the Bpi: consult documents, use a personal computer…