International Trainees
You are a foreign librarian, you speak French and you wish to know more about the practises of French libraries, discuss with your French counterparts a particular theme of library science, or simply get a better idea of the libraries in France?
The Public Information Library of the Georges Pompidou Centre (Bpi) and the Ministry of Culture offer two programmes which respond to your wishes: the individual traineeship "Profession culture" and the collective traineeship "Courants du monde".
The Bpi also offers traineeships for French librarian.
---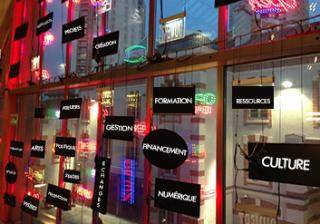 Actualité des stages proposés aux professionnels par le Ministère de la Culture.
---
Présentations des bibliothèques des stagiaires "Profession culture", des réseaux de leurs pays ainsi que leurs rapports de stage